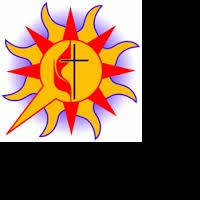 Western Jurisdiction Disaster Academy!
January 15, 2019
The Western Jurisdiction Disaster Academy is in Phoenix Arizona March 28th-31st, 2019. UMCOR trainers and disaster coordinators from across the country will prepare congregations to mobilize. The UMCOR course Connecting Neighbors focuses on giving you the tools you need to build a community response to crisis that fits many ability-levels. Other courses focus on ministering to and stabilizing people and communities after a natural disaster. Our own Christine Doller went through the Emergency Response Training and spent a couple of weeks in Florida helping clear neighborhoods of debris.

When disaster strikes, we are among the first responders in our community, dealing with major wildfires, devastating storms, floods, and fires. Community wide disasters have changed what it means to be ready to respond to crisis. UMCOR distributed $55 MILLION dollars in disaster relief in 2018. UMCOR is there when any disaster disrupts lives. But all the work is done by volunteers like the people of our UMC churches. More information is online at: wjcumc.org/disaster-academy or you can contact Christine Doller who is a terrific resource and advocate of this program at christine@doller.net!

Back