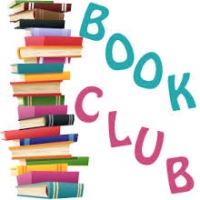 Turning Pages Book Club
February 11, 2019
Turning Pages is a book club where everyone is welcome! We meet from 7-8pm on the 4th Monday most months at different locations (no meeting in November or December). The book for January 27 is is "Angel Light" by Andrew M. Greely. Meeting at the home of Maureen Kartchner.

Come every month or only if there is a book that interests you. Here are the books for the next year:
2019
FEBRUARY-Becoming by Michelle Obama. A memoir of her experiences from her childhood on the South Side of Chicago, to her years as an executive balancing motherhood and work, to being the First Lady of the United States.
MARCH-To Be Where You Are by Jan Karon. In her latest Milford series, we encounter the lives of three generations of Kavanaghs. Through the stories, we feel the struggles of everyday life told with grace, compassion, and gentle humor.
APRIL-Henry by Katrina Shawver. This true story examines World War II, the Holocaust and the true meaning of friendship then, and now.
MAY-Permission to Speak Freely by Anne Jackson. The author explores if faith and real life can coexist, whether any secret if too shameful to confess and most of all, if it's really possible (and okay) to be human in church today.
JUNE-The Next Person You Meet in Heaven by Mitch Albom. In the book The Five People You Meet in Heaven we learned about Eddie, an amusement park mechanic who died saving the life of a young girl named Annie. Now, this is the story of Annie and her journey.
JULY-Desert Heat by J.A. Jance. Set in the Bisbee AZ area, this poignant mystery, Joanna Brady works to solve the murder of her husband and clear his name.
AUGUST-The Scarlet Thread by Francine Rivers. Two women, centuries apart, are joined through an old journal as they contend with God, husbands and themselves.
SEPTEMBER-The Colors of All the Cattle by Alex McCall Smith. As she runs for city council, Mma Potokwane has to call upon her good humor and generosity of spirit to help the community face the issues and prove that Honesty and compassion win the day.
OCTOBER-I Remember Nothing by Nora Ephron. The author reflects on the past, present, and the future with humor, clarity and wisdom.

2020
JANUARY-Angel Light by Andrew M. Greely. Based on the Book of Tobis in the Old Testament, this modern version tell of the quest for a living holy grail-a beautiful young woman-who must be married within a month, solve an ancient mystery and avoid a thug.
FEBRUARY-To Kill a Mockingbird by Harper Lee. A classic story of honor and injustice in the Deep South and the heroism of one man in the face of blind and violent hatred.
MARCH-Traces of Guilt by Dee Henderson. Cold case task force leader Evie Blackwell, teams up with a local sheriff to solve the case of a missing six year old child.
Back