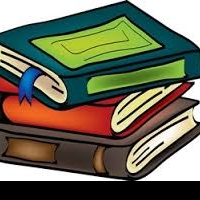 Missions Book Drive
February 4, 2020
BOOKS NEEDED! Clean out your shelves for two book drives!
SOFT COVER books are needed to fill the Mesa and
Phoenix Youth Detention Center libraries for children ages 8-18 of all reading levels. Books in English or Spanish, fiction, nonfiction any and all areas of interest, adult and children's publications can make a difference in the lives of Maricopa County children.

AND

The Missions Committee is again partnering with YOPAS, YMCA Outreach Program for Ahwatukee Seniors, collecting books for their annual book sale fundraiser to be held March 28 and 29. All books except encyclopedias, textbooks or magazines accepted.

Collection boxes for both books drives are located in the narthex.

Back