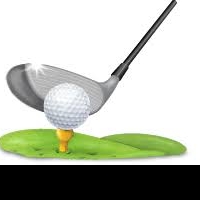 First UMC Gilbert Golf Tournament
April 17, 2019
Golfers grab your clubs! The Gilbert Eagles of First United Methodist Church of Gilbert are hosting a golf tournament on June 15 to benefit a youth scholarship fund for college/technical school. Youth of all of our local United Methodist churches will be eligible to apply! The Gilbert Eagles are a part of the Men's Ministry at FUMCG and are inviting anyone of any denomination to participate. Consider joining in this fun event with some friends or creating a DFUMC team to participate! More details below:

Time and Place: June 15th, Western Skies Golf Club will host the tournament with a 7am tee time. Located at: 1245 E Warner Rd Gilbert AZ 85296
Entry Fee: $85.00 Registration to play is due by: June 1st. You can register through Eventbrite or by downloading the registration form found through the link HERE.

Includes: Range Balls, 18 Holes, Cart, BBQ Pulled Pork Sandwiches, Mac Salad, Cole Slaw, Homemade Chips and N/A Drinks.
BUT THERE IS MORE! Bring some extra cash/debit/credit card for some extra hole activities!
Totally FREE Golf Ball Cannon as one of your Tee Shots. IT'S A REAL BLAST! Your Golf Ball will travel 325 yards!

AZ Ice Donated (4) Junior Hockey Sticks. On one hole you will surrender your putter and putt with the hockey stick.

Back- Fit is a Sponsor and will have massage chairs for our golfers as they come of the course.

Two Holes will have activity to pay and play by Dixon Golf Balls.

The Second Hole will have Swing King set up with a chance of winning $20.00 or $100.00 or $10,000 for a Hole-In-One!

FREE Swag Bag.

DRAWING FOR OTHER PRIZES…EXAMPLE: (3) games of Diamondbacks (4) seats in the 200 section and ALL­-YOU-­CAN-EAT section!

Mulligans 1 for $5.00 3 for $10.00. Mulligan total will be a 50/50 Split at lunch.

Coyotes memorabilia prizes

Aurelius Driver Prize given away at lunch. A $375.00 value!

Golf Land prizes.

O.H.S.O. Restaurant Prize

And More!
GOLFING together in fellowship is our mission for a few hours!

If you have any questions, please contact Michael Clark of the Gilbert Eagles at 602-510-6562 or michael@awsales.co .
Back