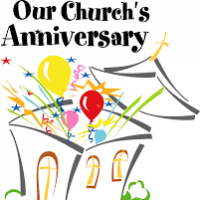 DFUMC 25th Anniversary Kick-Off Celebration and Ministry Fair!
September 11, 2017
Desert Foothills United Methodist Church's first worship service as a community was October 4th, 1992. Our twenty-fifth anniversary will begin on October 1st with a year-long celebration. On October 1st Founding Pastor Bob Mitchell will be preaching in both services. We will also share a ministry fair highlighting our church activities. There will be a youth lunch fundraiser during the ministry fair from 11:30am-12:30pm!

In April, we celebrate the 25th Anniversary of the charter of our church. Throughout the year we will be highlighting and celebrating with special events, missions, and reunions. Please invite anyone you know who has been a part of the church in the past to share in these special celebrations!

Back